Archive for Flowers
---
If you are a farmer, gardener or even a landscaper you probably know how important it is to have an irrigation system installed to supply your plants, gardens or crops with water. Most irrigation systems are used during dry seasons when rainfall is scarce but since there are several types of irrigation it would be important for persons to identify which type would best serve their needs.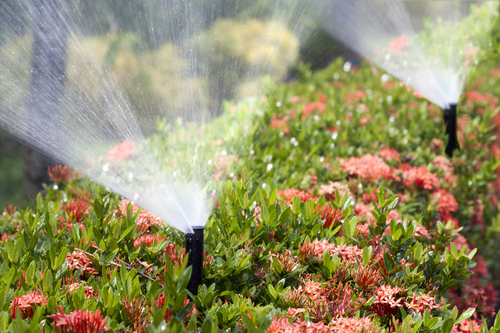 Lets Look At irrigation Systems
Irrigation techniques may differ in several ways but the basic concept of the system is that water is obtained from a source and is distributed to plants or crops. Generally the aim of the system is to equally and uniformly distribute specific amounts of water to each plant or crop.
Types of irrigation used include high or micro flow irrigation, sub-irrigation, in-ground irrigation, localized irrigation and even automatic irrigation systems. They are all utilized to best suit their specific purpose however the two, most, commonly, used systems are the high flow or micro flow irrigation systems.
With these two main types of irrigation systems one releases water with a high flow and the other distributes water with a low flow or a drip. The high flowing system operates so that water spreads heavily across the surface of the specified area, in order to wet and infiltrate into the soil and the low flowing system functions so that water falls in a dripping fashion and is delivered directly at the position of roots.
The high flowing system is mostly used when irrigating agricultural land. Here water levels that originate from the irrigation source and are used to flood or control the level of water in each distinct field. The flooding system is controlled by dikes which are slopes that help to regulate water levels. This form of irrigation is mostly seen with the cultivation of rice.
The low flowing or drip irrigation system as we know obtains water from a source and transports and delivers it to plants through emitters, mini rotors, micro sprays or drip lines in a dripping fashion where water goes directly to roots.This method has been seen as the most, water-efficient, method, of irrigation as it utilizes less water and once managed properly minimizes evaporation and runoff.
Since drip irrigation systems are the more domestic and commonly used system here are a few tips that can assist persons with operating and maintaining them so that they function as efficiently as possible.
For this type drip lines are most recommended and should be used for continuous rooting as they have flexible tubing containing tiny, water, flow, regulators, for evenly spaced water distribution.
Micro sprays and mini rotors clog easily, and should be regularly maintained. Monthly investigations should be conducted and if necessary repairs or replacements done to ensure there are no irregularities within the system.
Laying out emitters individually can also prove to be an efficient practice as this delivers water exactly where the plant needs. It reduces the amount of weeds produced and eliminates excess, irrelevant water. Persons also need to make sure that their drip system includes pressure reducers and filters as these ensure water is measured accurately and delivered at the specified rate.
Remember that these systems must be designed to prevent runoff, low head drainage and overspray. For more information on irrigation contact us.
---