Archive for Spring
---
The best times of year to transplant trees and shrubs are spring and fall; however, certain situations may make it necessary to move your plants outside of those seasons. For example, you may want to take your shrubs with you if you are moving or you may have to move the plant because of the weather.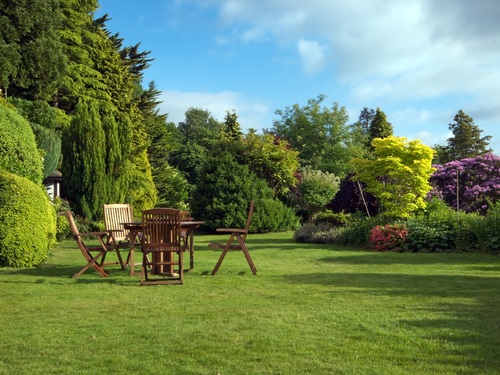 If you find it necessary to move a plant during the warmest part of the year, you will need to take certain steps to ensure its health. Here are some tips on how to move shrubs in the summer without harming them:
Choose the Right Location
Transplantation represents a dramatic change and a plant will have to adapt to its new environment slowly in order to survive. This means that you will have to keep factors like sunlight, soil drainage and soil pH in mind when choosing a new location.
Dig an Appropriate Hole
You will need to dig a hole that is approximately twice as large as the shrub's root system. The additional space allows the roots to grow into the new site comfortably.
Carefully Remove the Shrub
Work carefully to avoid damaging the root system when uprooting shrubs. You will want to take as much of it as you can. You will also want to move some of the soil from the old location to the new one. You can place larger shrubs on a tarp and drag them to the new location along with some of the soil.
Add Adequate Water to the New Hole
You will want to wet the hole thoroughly before placing the shrub into it but avoid oversaturating it as this can cause the shrub's roots to rot.
Place Shrub in the New Hole
Along with the shrub, place some of the soil from the old location into the hole as well as some potting soil. Pat the soil down around the base to ensure that the shrub stays upright. You can add watering stakes to the ground so that the shrub can water at root level but this is not essential. Be careful to avoid damage to the roots when installing the watering stakes.
The quality of your landscaping plays a major role in your ability to enjoy your yard and in your property value. If you need help with moving shrubs or with any other aspect of landscape maintenance, contact us today. Our experienced landscaping crews know how to move your shrubs and trees quickly and without damaging them.
---