Archive for Landscape Design
---
Are you a garden enthusiast who has incorporated several trees within your landscape? Or maybe your home is located near wooded surroundings where trees are a prominent feature? Well if so it may probably be time for you to get started with tree maintenance.
Even though most people don't like the hassle of carrying out tree maintenance this practice is considered to be extremely essential as it serves to eliminate the threat of damage to property or serious injury come winter.
Tree Maintenance Is A Great Way To Manage Tree Overgrowth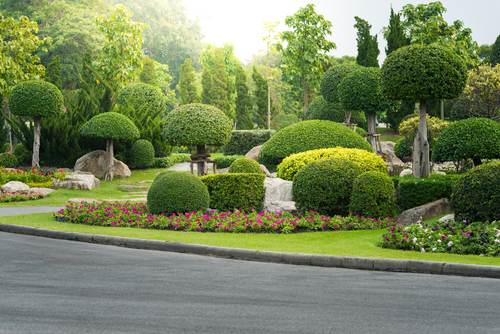 Despite all the great benefits that having trees in our surroundings provide, they can sometimes grow menacingly out of control. Some may grow tall reaching unbelievable heights while some can spread widely with huge amounts of foliage but regardless of the form of growth they possess they will most likely be a challenging task to manage.
This can not only present several challenges but some dangers as well. So to properly manage this issue pruning, topping, shaping or sometimes even removing  trees are great ways in which people can maintain and keep control of trees in their area.
Tree Maintenance Provides Additional Security 
Despite the fact that trees help to beautify and improve our surroundings their maintenance is essential to the security of homes and businesses. You see when trees grow out of control they tend to accumulate bushes and overgrowth making it easy for an intruder to conceal themselves.
So maintaining trees and keeping them well groomed and at an appropriate height can serve to keep homes and businesses safe while offering clean, unobstructed, surroundings.
Need Help Getting Your Trees Maintained Before Winter? Let DK Landscaping Inc. Give You A Hand!
With winter just around the corner getting trees in your surroundings maintained is something you should not hesitate to do especially since weather can get a bit extreme during this time.  Well here at DK Landscaping we're aware of the resources and effort
required to maintain trees which is why we'd be happy to come in and give you a hand with any tree maintenance you need performed.
Here at DK Landscaping we like to say that "We like Jungles" as no job is too big or too small for us and we aim to provide the highest quality landscape and gardening services to all clients. Our tree maintenance services are very affordable and we work with clients to manage any type of surroundings. Give us a call at: (707) 280-3632 or visit our website:dklandscaping.com for more information.
---