Improving the Landscape of Narrow Walkways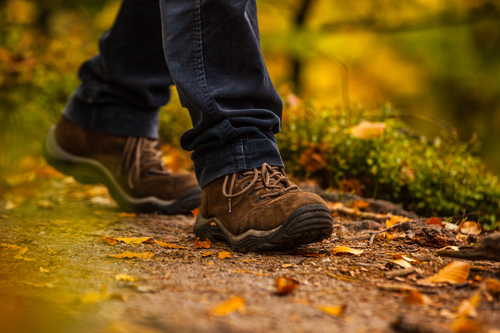 Are you a garden enthusiast who is always looking for ways to enhance your surroundings? Well if you are they're quite a few simple things you can do to uplift and make a few improvements. Let's take for instance landscapes that have narrow walkways within their perimeter.
Gardens or outdoor landscapes are set up in such a way that there are certain areas designated for the location of plants, trees and blooms as well as other areas that facilitate the movement  of traffic throughout the surroundings known as paths or walkways.
Narrow Walkways can Pose Certain Issues in Landscapes
The main purpose of having walkways throughout gardens is to provide a specified area for persons to travel without causing damage to lawns or blooms. Nevertheless over time some people have used walkways to decorate or add additional character to their outdoor surroundings.
In most landscapes the size of trees or the number of plants increase after a while which can eventually result in smaller more narrow walkways. This can decrease walking space in gardens which can eventually lead to the damage of trees, lawns, plants or flowers.
Over time walkways could incur certain damage causing them get narrow. Some can be a result of the outdoor elements mainly rain or snow or others could be a result of physical or structural damage. Nevertheless regardless of how damaged is sustained its obvious that repair will be necessary to restore walkways to what they should be.
Perhaps a bit of mortar could be used to reconstruct damaged areas or you may have to redesign the entire walkway depending on the extent of the damage but be sure to cover garden beds with tarpaulin to protect the plants you intend to keep.
Increased plant growth is also a very common circumstance that can cause narrow walkways to develop. As we are all aware plants compete for space and grow continually in ideal conditions which can sometimes present certain issues if they're not properly maintained.
In cases like this plant overgrowth tends to invade areas designated for walking resulting in narrow walkways. Projecting tree branches, overgrown lawns, weeds etc. can all affect the  space available to walk so by utilizing pruning and other maintenance techniques gardeners can control plant growth in gardens to maintain adequate space and eliminate narrow walkways.
Plants That Boost Appearance
For people residing in urban areas the best plants to use are low-growing perennials. Besides their beautiful shades most of them die in the winter or can be cut to the ground. Making it easy for gardeners during winter and the upcoming growing season.  
The Lysimachia nummularia  species possesses a delicate looking foliage that covers ground quickly and softens the edges of a path and using slightly taller plants in landscapes would also prove sensible as they won't bend into the path creating narrow walkways. In addition to this they will add a contrasting feature to the surroundings.
Need Help With A Narrow Walkway? DK Landscaping Inc. Us Here To Help!
Here at DK Landscaping Inc. we specialize in all your landscaping needs and aim to provide the highest quality services to clients at an affordable price. If you may need assistance repairing, restoring or improving a narrow walkway we'd be happy to come in and give you a hand. Give us a call at 707 217-6508 or contact us via our website.
Tagged: landscape, Landscape Maintenance, Sonoma County
---
You can leave a response, or trackback from your own site. Back to Top