Archive for Xeriscape
---
During the winter season creatures prefer to hibernate and wait until nature affords them the opportunity to venture out into warmer conditions. There are no different to us humans as we seek to make our homes warm and comfortable during the dreaded winter weather.  Your garden is certainly apart of your home and you should do all in your power to ensure it can handle winter's fury and look its best. Vibrantly colored winter plants or even winter vegetables can enhance the life of a damp gloomy landscape.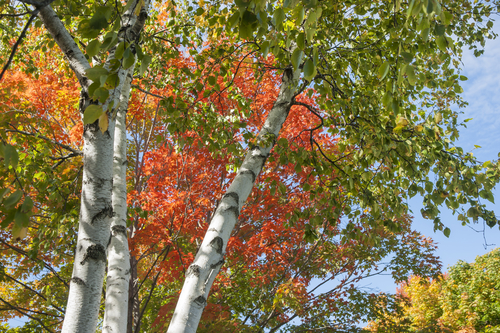 Know Your Winter Plants
An uncommon but very fascinating winter plant is Harry Lauder's Walking Stick or Corkscrew Hazel.  Even though, this shrub flowers in the spring season, it is a beautiful winter plant.  This is due to its coiled and zigzagged branches. This plant tends to grow better in a fusion of bright sunlight and shade.  The branches will need frequent trimming to preserve its attractive appearance however when they fall they can resemble an overgrown untidy mesh of wood.
The Paper Birch tree displays its gorgeous yellow leaves in autumn.  However, when it gets extremely cold, its white bark provides a sensational difference to a backdrop of evergreens.  Frequently they are used during the Christmas holidays in many gardens.  The paper birch tree should be planted in deep holes with mulch to keep it damp.  Partial sunlight will be essential for this plant.
The Heather plant is another suitable winter plant. It flourishes all year round and provides attractive flowers in summer and fall.  It's rich foliage provides a fascinating difference when compared to other winter plants.  You should plant these in winter with mulch in an area that obtains excellent sunlight.
Holly has always been linked to winter and there are 400 assortments to select from ranging from small to gigantic trees up to 80 feet.  There are various types of the holly plant to fit every garden and winter scenery.  Its vibrant berries and dense foliage make it very eye-catching.
Hellebore is another winter plant that can be obtained in a fusion of selections. When flourishing it has a cup like shape and they come in an array of colors making it easy to find a color that best suits your winter garden. This plant flourishes better in total shade.  Contact us for more information on how you can make create the perfect winter landscape.
---