Other Services We Provide
Cleanup Service


We love weeds, we love jungles.
We love to turn a weed-infested jungle into a landscape you can enjoy.
We specialize in providing happiness.
We do trees

Pruning, topping, shaping, removing.
Palm shaving.
Italian cypress netting (aka wrapping).
Colorscape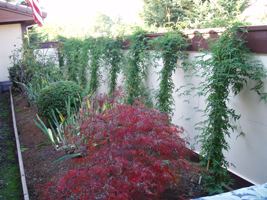 We can help you with year-round color.
Other Trades
If you need services such as painting, roofing, plumbing, fences, concrete, general contracting, we can help. We have a network of trusted service providers.