Kinds and Uses of Fertilizer
Are you a gardening enthusiast or local farmer? Well if you are you most likely do all in your power to create and maintain a healthy environment for your blooms or crops. There are some cases though that crops or plants don't grow to their full potential and one of the main reasons for this is poor soil quality. There are a few techniques that can be applied to rectify the issue of poor soil quality one of which is the use of fertilizer.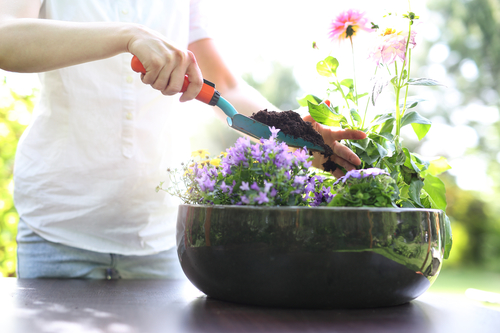 Fertilizers In Detail
Fertilizer can come in several forms and is an excellent way to enrich your soil and promote plant growth. Before using fertilizer with your plants or crops it would be a good idea to educate yourself on the different types of fertilizers and why they are used. It would also be best to read labels to ensure that applications are accurately made when using fertilizer. Here is a list of some of the most commonly used fertilizers in gardens or on farms. These include:
Organic Fertilizer – These consist of naturally bio-degradable materials and mostly come in the form of animal manure but others can also contain compost, seaweed, peat moss, mineral deposits and other ingredients from nature. This type of fertilizer is great for gardens and crops as it not only restores the overall soil quality but improves the long term health of soil.
Inorganic Fertilizer – Again this type of fertilizer can come in several forms including liquid, powdered or granular form. These fertilizers are generally used to treat industrial fields as they are cheaper and produced on a large scale. They also allow plants to carry nutrients from the soil easily since they are not as bulky as organic fertilizers.
Chemical Nitrogenous Fertilizer – This type of fertilizer usually comes in granular form and has a high content of nitrogen. Once applied to the soil it is converted to ammonia and dissolves when it rains where the nutrients then travel through the ground and into the plant's roots.
Phosphate Fertilizer – This is mainly applied to soils that are acidic and is contained in both organic and synthetic forms. This type is usually applied during the sowing season.
Potassium fertilizer – This is normally utilized to help improve plants thriving in sandy soil. It works to increase the potassium content where it's inadequate. Potassium fertilizer can come in the form of sulfate of potash and muriate of potash. Sulfate of potash is made by treating potassium chloride with magnesium sulfate and muriate of potash uses a crystallized form of potash to fertilize plants which is absorbed at the surface level of the ground.
Now that persons are a bit more educated on the different types of fertilizers and their uses they should easily be able to determine how and what type of fertilizer they should use to achieve the best results with their plants or crops.  Contact us for more information.
Tagged: DK Landscaping, garden, landscape, Landscape Maintenance
---
You can leave a response, or trackback from your own site. Back to Top