Tips to Get Gardens Ready for Winter
With the year slowly coming to an end and winter quickly approaching the outdoors can turn into a dull and inhospitable place forcing most people to remain indoors however, for garden and landscape enthusiast alike this time of year is the ideal time to prep gardens, lawns and surrounding landscapes for the upcoming growing season.
Keep Gardens in Shape During Winter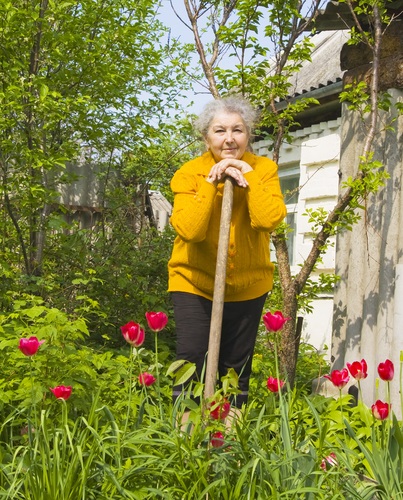 In the fall or just before winter most trees lose their foliage however at this time maintenance practices like pruning or trimming are encouraged during the latter months of the year as during this time of dormancy the majority of hedges, shrubs and trees can be pruned or trimmed without causing damage to the plant or tree.
This practice not only eliminates dead cumbersome branches from trees and plants but it also helps to improve their growth and shape while maintaining the general health of gardens.
As for the multitude of leaves that constantly fall and cover gardens at this time of year making it a practice to regularly clean gardens is extremely important as it allows garden beds and lawns to receive adequate sunlight which helps to promote optimal growth and health.
Another very important factor that gardeners should consider when preparing gardens for winter is the protection of plants from potential damage or destruction. Given the extreme conditions that come along with winter one clever tip that has proven to be an effective approach for protecting gardens during this extreme period is mulching.  
Mainly used to help soil to retain moisture, regulate soil temperature and suppress weed growth mulching is also a great way to shield and protect plants against the hostile conditions of winter. Planting beds should be mulched at a depth of 1.5 – 2 inches to ensure plant roots remain the right temperature as well as to offer the right amount of protection from any potential damage.
Contract a Professional Landscaping Service 
Not everyone may have the equipment to carry out trimming and pruning effectively and as for large, dead, trees and decayed branches hanging around gardens it's best to contract trained professionals to manage tasks such as these since decayed trees and branches can pose serious threats of injury. Therefore contracting a professional landscaping service to manage tasks that might require equipment and trained personnel is the safest option.
Need Help with Preparing Your Garden for Winter? 
Here at DK Landscaping Inc. we understand how tedious it can be to manage gardens on your own however we like to say that "We like Jungles" and we'd be happy to come in and assist you with all your garden preparations for winter.
We aim to provide the highest quality landscaping and gardening services to all clients. Our services are very affordable and we work with clients to manage any type of surroundings. Give us a call at: 707 217-6508 or visit our website: dklandscaping.com for more information.
Tagged: DK Landscaping, landscape, Sonoma County, winter
---
You can leave a response, or trackback from your own site. Back to Top